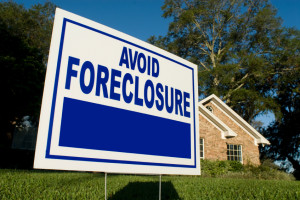 If homeowners association fees are causing you to consider bankruptcy, you must first consider whether or not you want to save your home or surrender your property.
Surrender your property through bankruptcy
If you want to surrender your property, the overdue fees you accrued before you file for bankruptcy are dischargeable but you can still incur fees from the time you file for bankruptcy until your home is actually foreclosed on and sold by the lender.
Save your Home from foreclosure through bankruptcy
If you want to keep your home, homeowners association fees unpaid prior to the bankruptcy petition may be dischargeable, if no lien is filed in a Chapter 7 bankruptcy. Even if the debt is discharged, the HOA can still put a lien against your property and foreclose on it for the unpaid balance. The good news is that you can strip or remove the lien if the value of your home is worth less than you owe on the first mortgage.
Homeowners Association fees bankruptcy example
Consider this scenario. You have a debt from HOA fees amounting to $15,000. You owe $130,000 on your mortgage and the fair market value of your property is $100,000. You can file a motion to eliminate the $15,000 lien that the homeowners association has on your property, get that debt discharged and prevent the lender from foreclosing on your property. This is a huge relief for homeowners struggling to pay unforeseen assessments, fines, or who are behind on their payments only to have additional attorneys fees and costs added to their insurmountable homeowners association fees debt.
Chapter 13 Bankruptcy can help you with debt from homeowners association fees
Even if you do have equity in your home, filing for a Chapter 13 bankruptcy may allow you to spread the amount you owe the homeowners association over 60 months and prevent foreclosure allowing you to catch up by making a lower monthly payment.
Tampa Bankruptcy attorney Gina Rosato
If you are experiencing issues with debt from homeowners association fees, then bankruptcy is a valid consideration for you. Bankruptcy can help you to get a fresh start and the opportunity to become financially stable again. Contact Gina Rosato today for a consultation at: 813-463-8000.