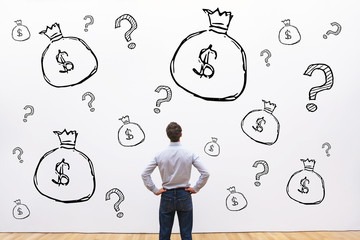 There is no minimum threshold amount of debt to be able to file for bankruptcy. My personal recommendation is that it's probably not worth it for a debt amount under $5,000. If you have debt over $5,000, your minimum monthly payments are causing you a hardship, and you have been paying high interest and minimum payments with little, or no progress in reducing the principal amount of the debt you are a potentially good bankruptcy candidate.
There is no maximum amount of debt to file a Chapter 7, so that amount can be unlimited. If you have hundreds of thousands of dollars in debt, be assured that the trustee will ask how that money was spent. Some people have over hundred thousand dollars just in student loan debt alone. Even though there is no debt limit to file a Chapter 7, there are income requirements which should be addressed during your consultation. Our first analysis is whether you will qualify for a Chapter 7.
There are caps on debt in a Chapter 13 case which might seem illogical because you are actually paying your creditors, through the trustee for 36-60 months and in a Chapter 7 you are not making a monthly payment to the trustee. For a Chapter 13 you are permitted to have $465,275 in unsecured debt. Unsecured debt includes credit cards, personal loans, medical debt, and student loan debt.
You are allowed to have up to $1,395,875 in secured debt which would include items such as a home mortgage or financed vehicle.