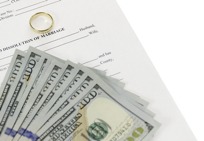 Whether you are married or separated, you can still file for bankruptcy on your own. There is no requirement that your spouse file for bankruptcy.
Chapter 7 or Chapter 13 Bankruptcy?
If you are married and maintaining the same household, then the trustee will consider your joint income to determine if you are over the median income qualifications for a Chapter 7 bankruptcy or to determine what you are financially able to repay in a Chapter 13 bankruptcy.
If you are separated and maintaining separate households, you expenses should also be listed separately.
Contact Gina Rosato Law Firm, P.A. to discuss your Bankruptcy Options
Come speak with me regarding whether Chapter 7 or Chapter 13 bankruptcy maybe right for you and your spouse.